How to get a volunteering job at hostels: application guide
Wondering how to get a volunteering job at hostels and travel cheap? I love this way of traveling, where we can exchange a few hours of work for accommodation and extra benefits like meals, tours and transportation.
Not only does it make the trip a lot more affordable, but it's also an amazing way to make friends, learn new skills and get a deeper insight into the local culture. It can also help you to practice foreign languages, improve your CV and start living as a digital nomad.
I usually use Worldpackers to find volunteering jobs at hostels, but they also offer plenty of opportunities at farms, NGOs or with families. The more sought for placements are usually quite competitive, so putting together a good application will increase your chances – and that's what I want to help you with.
Apart from doing a few work exchanges around the world, I'm a Worldpackers Blogger and Expert, having contributed to their website for a couple of years, so many people ask me how to get a volunteer job at hostels.
In this article, I've put together the most important tips for you to get the perfect placement anywhere you want.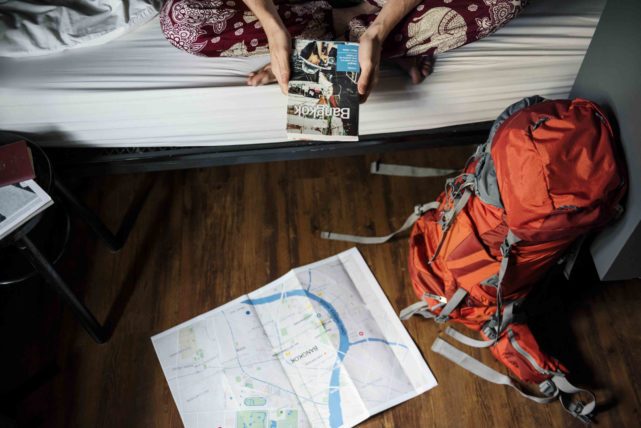 How to get a volunteering job at hostels: application guide
1. Choose the placements well
A good application on Worldpackers starts even before you sign up. My first tip is about the choice of placements.
There are opportunities to perform all kinds of roles. It's important to choose something that really interests you and that you feel able to do. It's a waste of time to apply for a placement that has specific prerequisites that you can't fulfill.
Not that you should only sign up to do things you already know, though. One of my work exchange trips involved gardening and painting, two things I had never done before, and it was great. However, I only signed up because the host said there was no need for experience.
Another example: if you can only spend a week in a place, but the host makes it clear that he/she only accepts travelers for at least a month, it is very unlikely that you will be accepted.
The more the placement suits you, the better you can convince the host to select you.
When choosing a placement, I recommend not only carefully reading the job description, but also the profile of the host. Check out the comments of other travelers who have stayed there, which is one of the main advantages of using Worldpackers.
I also usually Google the place to see if there's more information about it. For example, a hostel's Instagram profile can give you a better idea of the atmosphere of the place.
2. Always write a personalized message
Have you chosen one or more placements that interest you? It's now time for the "golden rule of a perfect application": do not copy and paste the same message to multiple hosts.
When the text is readymade and formatted for any host, it will seem impersonal and distant. That's exactly the opposite of what you want the host to feel. It's important to show that you have read the job description and the host profile attentively and that you are applying because you are really interested in contributing to that project.
Even though the work exchange is not a paid activity, this step is a bit like a job interview. If you go to an employer and say "oh, I want this job because I need the money", (even if you do) they are much less likely to hire you than if you show that you are really interested in the company itself, right?
So you should explain why that placement caught your attention. For example, if you love cats and choose to go to a farm that has lots of them, tell them that. If you've had a summer job making drinks at your uncle's bar and the placement is to be a bartender, mention that. If the project is for a community garden and you are creating one in your building, say that too.
In short: show why this opportunity is special to you and how you can add value it if you're selected.
You might also want to read:
Step-by-step guide for a successful work exchange
How to use Worldpackers discount coupon
Is Worldpackers safe? User review and safety tips
3. Explain how you can contribute
When filling in your application on Worldpackers, write about how you can contribute to the host. What are the elements of your background, your current life, your personality or your future plans that match what the host is looking for?
If you have experience with that specific activity, tell them about it. If it's something that you can demonstrate, such as setting up websites, design or photography, send the link to a previous job or to your portfolio.
Your contribution doesn't have to be limited to specific skills. Fortunately, many hosts are willing to teach you how to do the proposed activities.
It's also good to talk about personal attributes that go well with the experience. For example, if the placement requires you to interact with the public, it's worth mentioning that you are a people-person.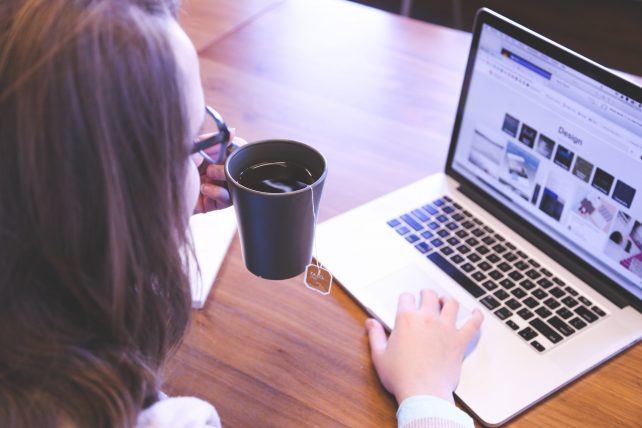 4. Let them know a bit about you
It's also worth talking about some further aspects about yourself, such as why you're going on this trip, where you've been before and/or where you're going afterwards. Briefly share some of your life experiences that may be important for them to know. Things like if you've been a volunteer before, what you study or studied, what jobs you've had or have and what are your hobbies.
After all, the Worldpackers experience goes beyond the work exchange; think about your life experiences and stories you would like to share. If you love to cook and are going abroad, how about offering to prepare typical dishes from your region, for instance?
5. Try to be flexible
Something that's not always possible, but that many hosts value is flexibility. For example, if you can be flexible about the arrival and departure dates as well as the tasks you are going to perform, that will increase your chances because it makes it easier on the host.
Just don't forget to be realistic, ok? Don't promise anything you can't keep! On the other hand, once you're there, don't let your good will to contribute make you accept demands that go above and beyond what had been agreed and become abusive.
6. Take some time to write your application message
You don't need to write a masterpiece of literature, of course, but it's important to be clear and at the same time friendly. Also, avoid being wordy. The host probably won't have much time to read a long message.
Whenever possible, use the host's language. If you don't know it, write in English.
7. Make an effort to set up a good profile
Keep in mind that in addition to the application, the host can also view your complete profile on the Worldpackers platform.
The more information they have about you, the easier it is to decide if you are the right person for the task. It's worth taking some time to make an attractive profile and add photos that show a little of your personality and tastes.
8. Send the application at the right time
Another aspect that makes a difference if you want to get a volunteering job at hostels is how much in advance you send it. Signing up for a competitive placement too close to your travel dates might reduce your chances because it's likely the placement will have been taken.
On the other hand, if you write far in advance, the host may not be certain yet about it's availability. Usually, a couple of months in advance is the best timing.
9. Put in some extra work when necessary
Some places are more in demand than the average. You can get an idea of this by looking at whether the host receives many applications. Also, consider whether it's a popular destination in the high season.
In this case, it's worth making an extra effort to make your application stand out from the other candidates. For example, you could make a video introducing yourself. Or, if the placement is for a specific task, such as improving the company's website, you could already list some suggestions of improvements that could be made. Use your creativity and show why you are a great candidate.
At the end of the day, the important thing to remember is that what you are applying for is more than just a way to exchange work for accomodation. It can be a great experience with extra benefits to all involved. Be sincere, show enthusiasm, demonstrate how you can be an asset and go for it!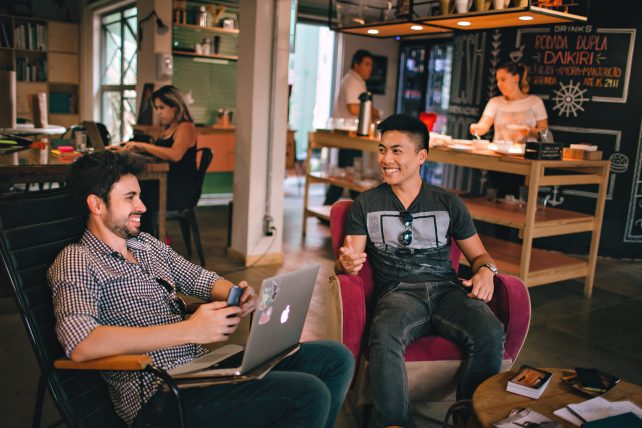 Do you still have any doubts on how to prepare a good application and get a volunteering job at hostels? Go ahead and ask in the comments box!
Disclaimer: I get a small commission from every Worldpackers membership purchased with my promo code or link, which is one of the ways I monetize the work I do in this travel blog. I only recommend products or services that I have already used and approved. :)
The photos used in the article are from Pexels and Unsplash (Creative Commons).