Worldpackers discount code: cheap volunteer experiences abroad
Do you want to travel the world without paying for accommodation, living like a local and having access to incredible experiences? Try a work exchange! Travelling through work exchange is a great way to save money and have an amazing time away from home. With my Worldpackers discount coupon you save even more.
Worldpackers is one of the largest platforms in the world for finding accommodation and other benefits in exchange for a few hours of work. I've made several trips through this website and they were the best of my life!
Over time, I built a close relationship with the team, which is Brazilian like me, and developed some projects in partnership with them. Because of this, I got a promo code for my readers to save money on any of their membership plans. You just need to type the Worldpackers discount code JANELASABERTAS or click here.
You might also want to read:
Step-by-step guide for a successful work exchange
Is Worldpackers safe? User review and safety tips
Why is there a fee?
Worldpackers, similar to other sites like this, charges an annual fee for anyone who wants to sign up for a work exchange. The fee is necessary so that they can offer a quality service. After all, it takes a lot of work to research and collect the best opportunities worldwide and organize all the information in a clear, user-friendly way on the website.
They work to maintain a platform that allows travelers to communicate with hosts and other travellers efficiently. In addition, they assist members, answer questions and offer the Worldpackers insurance in case of emergencies.
Some people arrange work exchanges directly with the establishments, but I think it's safer and more convenient to use the platform. All the terms are agreed in writing beforehand, you can talk to those who have made this trip before and you have someone to turn to if any part of the agreement is not fulfilled. My experiences have always been positive, but it's important to take precautions.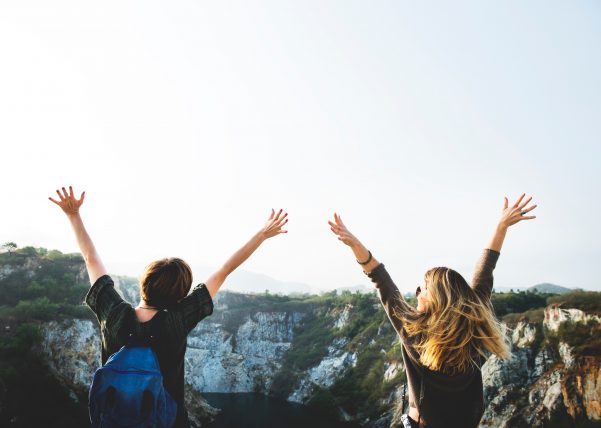 How to use the Worldpackers discount
In order to register for placements and start traveling the world without paying for accommodation, just access the website and register to be a verified member. That is where the membership fee comes in.
Currently, they charge 49 USD for the WP Trips Pack, which is valid for 1 year and 6 months, and allows you do apply for the trips through the platform.
This is a onetime only fee and gives you the right to apply for as many trips as you want, wherever you want, for a year and a half. If you make a single, weeklong trip, that amount will already be worth it. After all, you would pay that price for two nights in a hostel in many parts of the world. Just imagine if you're going backpacking for a long time!
Verified members gain access to apply for placements, chat and confirm trips with hosts in the community. The hosts are the people who provide accommodation and other benefits to travelers (such as food, tours and classes) in exchange for a few hours of work per week. And when you apply through the website, you also get the assistance I mentioned above.
So, are you up for it? Don't forget to click here or use the promo code JANELASABERTAS, which gives you a 10 dollars Worldpackers discount. If you have any questions, please feel free to ask in the comments section.
Disclaimer: I get a small commission from every Worldpackers membership purchased with my promo code or link, which is one of the ways I monetize the work I do in this travel blog. I only recommend products or services that I have already used and approved. :)
The photos used in the article are from Pexels and Unsplash (Creative Commons).