Where to stay in Los Angeles: my experience at HI Santa Monica hostel
When I started planning my trip to Los Angeles it didn't take long for me to decide that I wanted to stay in Santa Monica – a decision I was very happy about, by the way. LA, as you may know, is not only a city, but also a county made up of several cities. The whole area is huge, so I think it's important (especially if you're not driving) to stay near the region that interests you the most. Don't know where to stay in Los Angeles? My recommendation is HI Los Angeles Santa Monica, a few steps away from the beach in Santa Monica.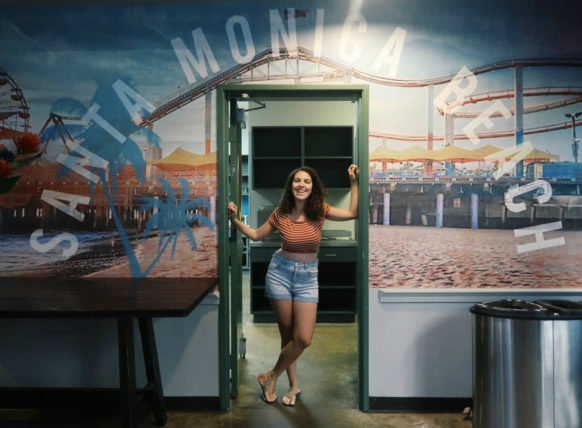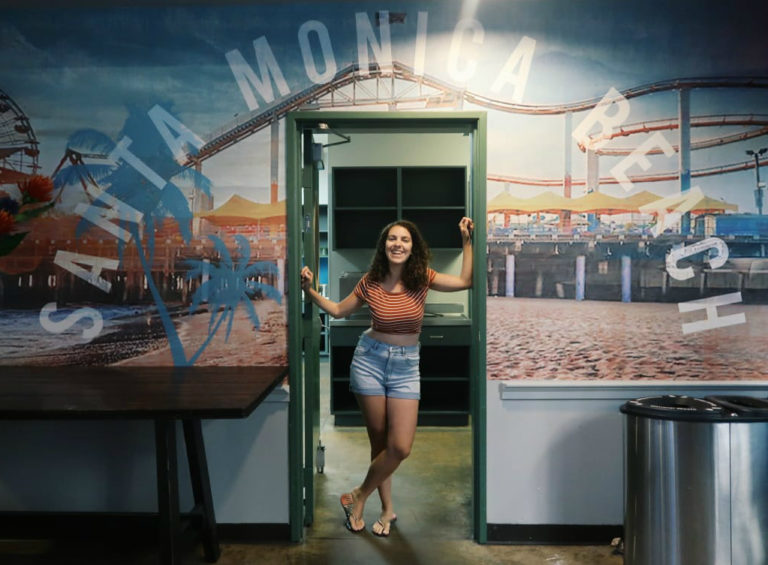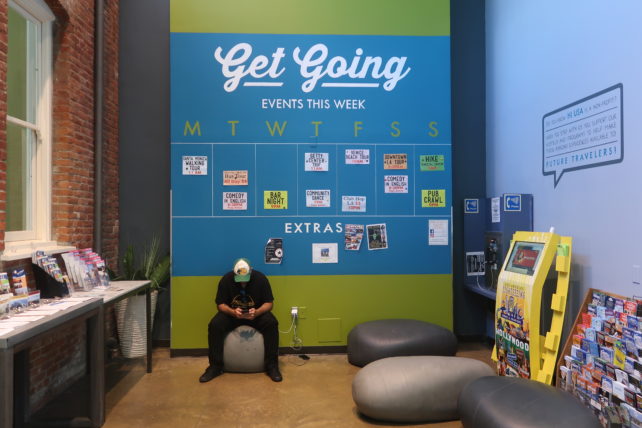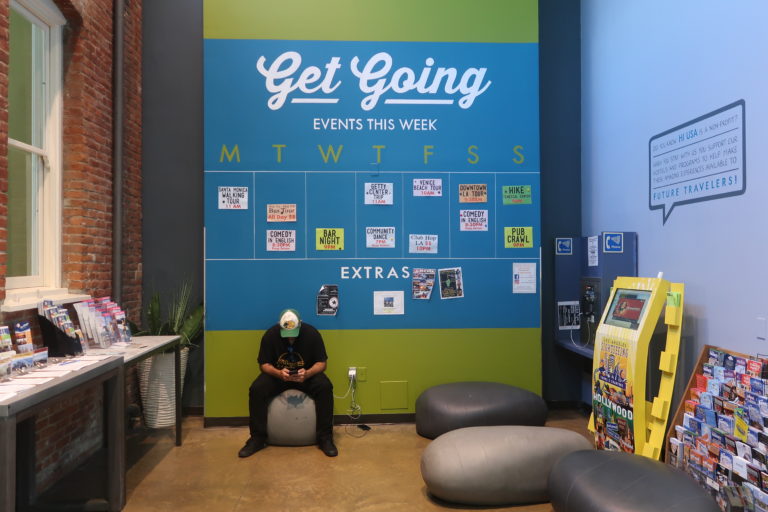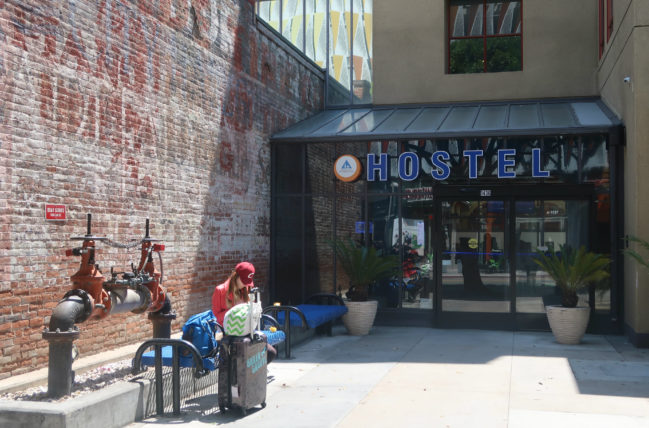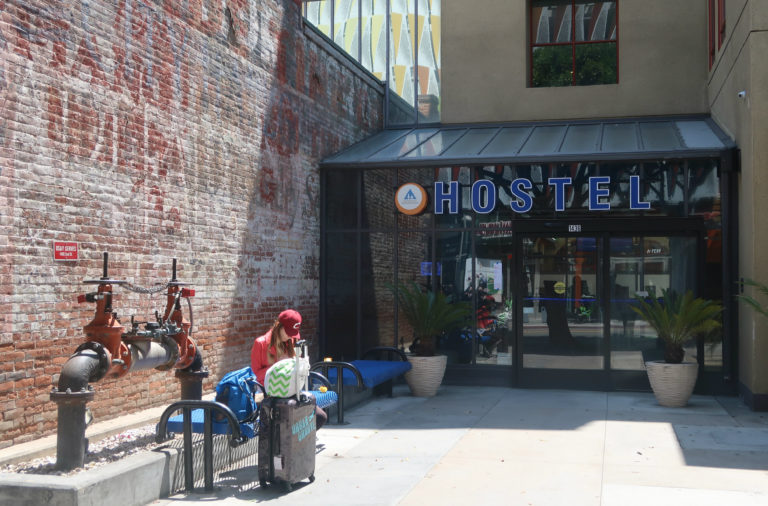 Location
Santa Monica is a great area for those who want to feel the Californian vibe, enjoy the beach and do a lot of walking or cycling around a pleasant area.
In addition to harboring iconic attractions such as the Santa Monica Pier, with its retro roller coaster and ferris wheel, the place is also right next to hippie Venice Beach and relatively close to other beautiful beaches like Malibu and Hermosa Beach.
The Hostelling International hostel, where I stayed earlier this month, is located right in the heart of Santa Monica. It's a five minutes-walk from the pier and two minutes away from Third Street Promenade, a pedestrian street full of shops, bars and restaurants.
A short walk will also take you to several bus stops, a subway station, bike rentals and a supermarket (where you can even get discounts if  you're staying at the hostel).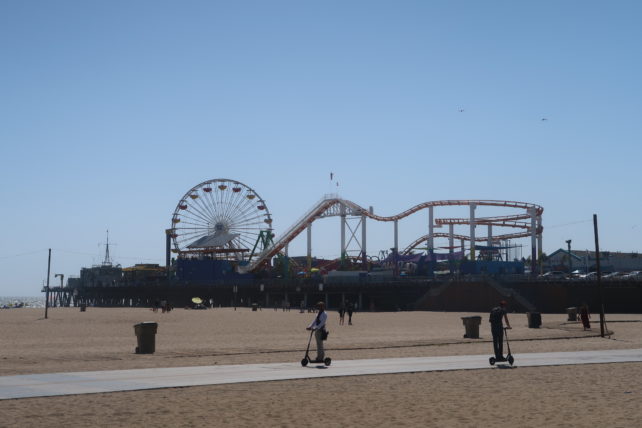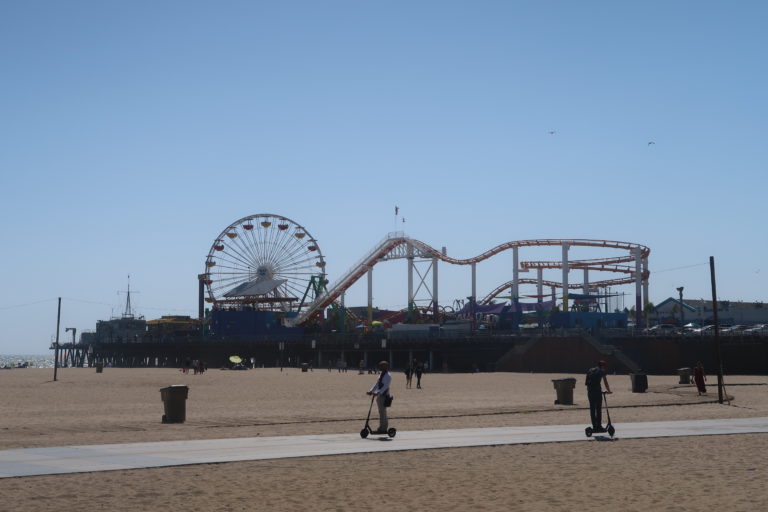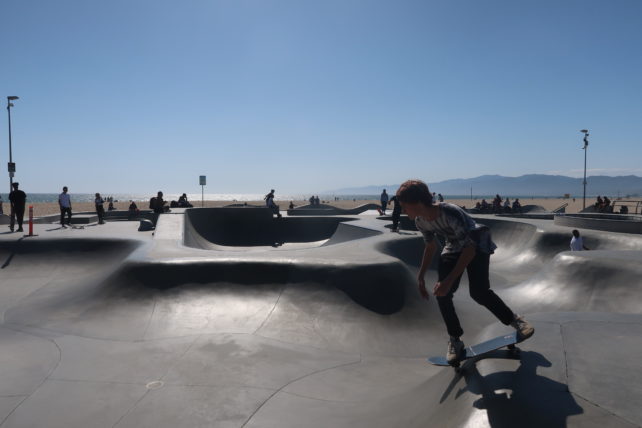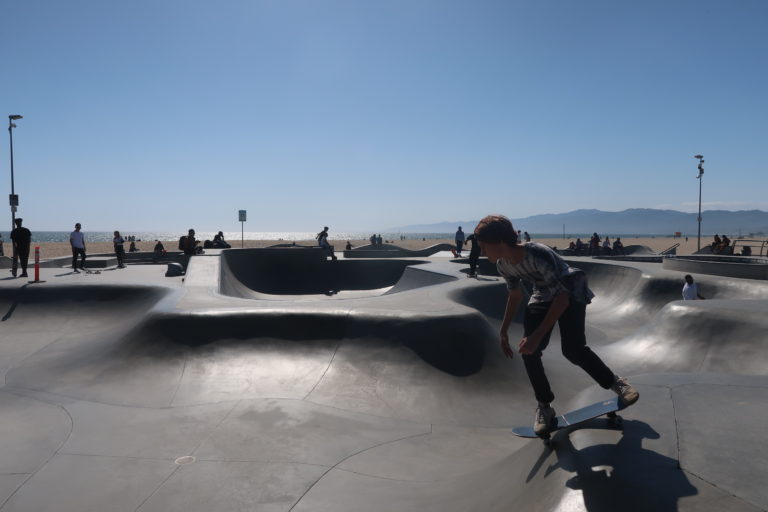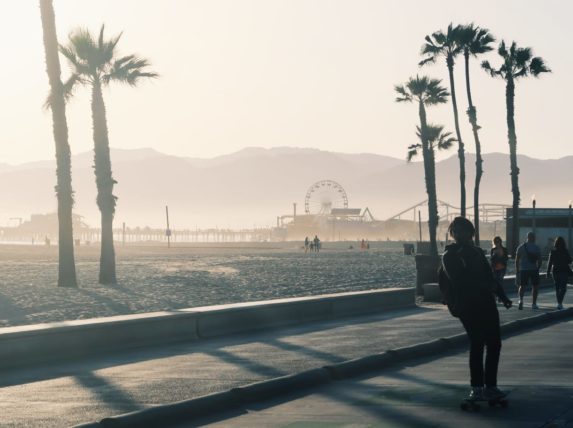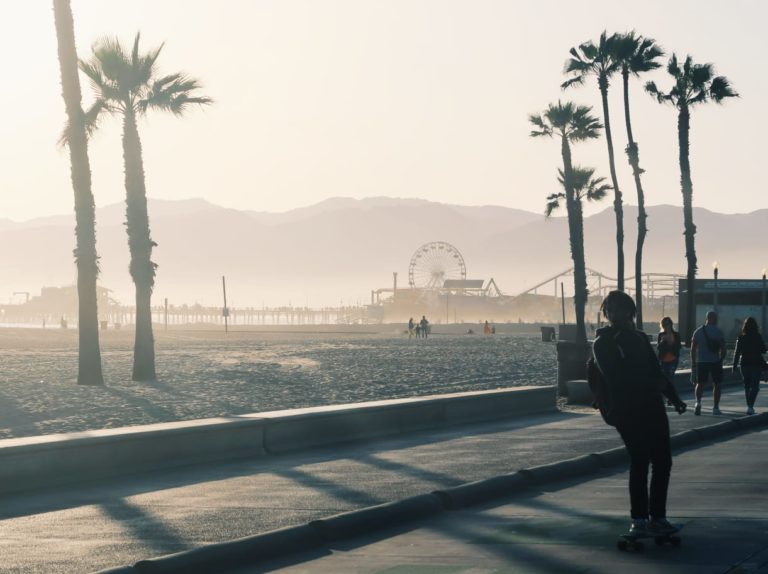 To get to downtown LA from the hostel it takes about an hour by bus or subway. It's a bit tricky to get to attractions such as the Griffith Observatory, Warner Studios, Universal Studios and Hollywood with public transportation. But since everything in Los Angeles is very spread out, there's no location that gets you close to everything.
The atmosphere of Santa Monica was the coolest thing I found in Los Angeles, so I'd stay there again without a second thought. :)
Hostel structure
I stayed in a "premium" female room (with private bathroom) for 4 people and it was one of the best hostel rooms I've ever stayed in. Besides from being spacious and clean, it had the biggest hostel bathroom of my life (you had to see the look on my face when I first entered it!).
It also has very nice details such as a large locker (you have to bring your own padlock, or buy one at the front desk), reading light and power sockets in each bed, a towel, a full length mirror, liquid soap and hair dryer in the bathroom, air conditioning, two pillows and a comfy blanket per bed, several hooks to hang clothes and towels…
The only negative aspect, in my opinion, was that the beds were a bit squeaky. But since I spoke to my roommates about it and we agreed not to be so anxious trying to stay still so as not to disturb each other, it wasn't that big a deal. :)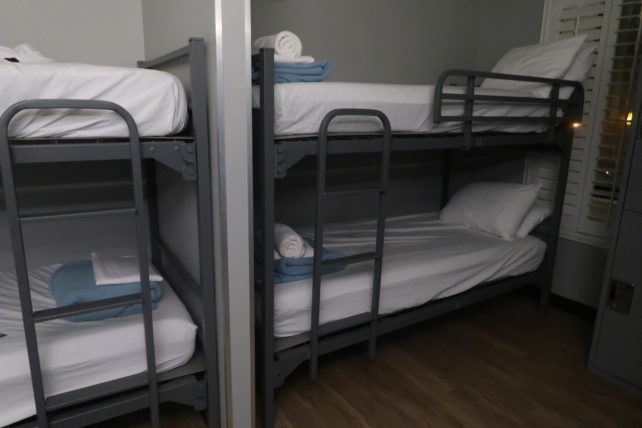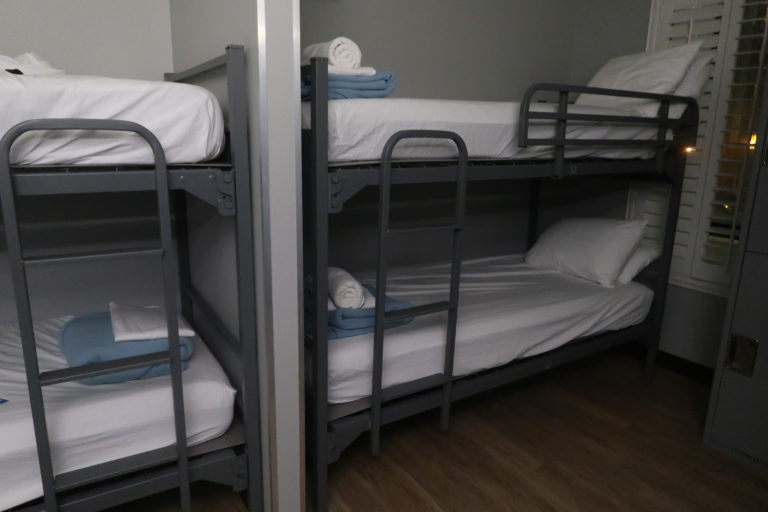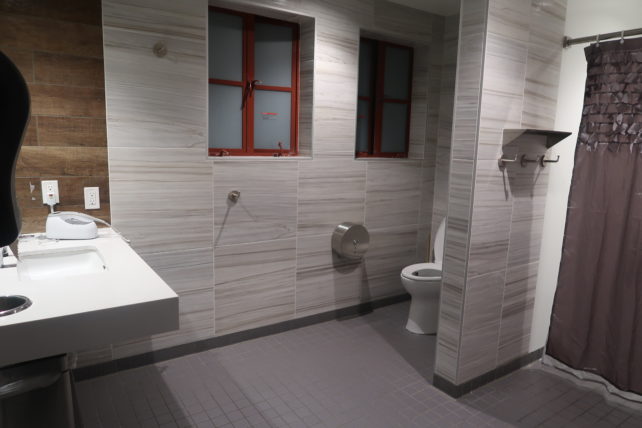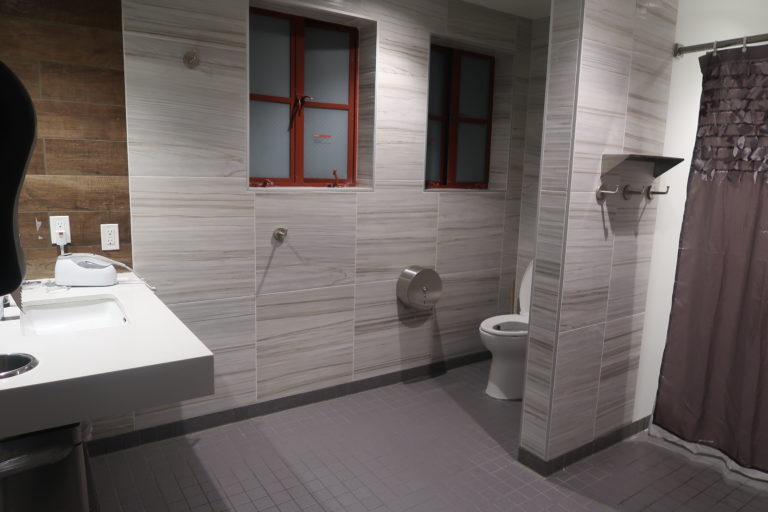 The common area is also great. In addition to a large communal kitchen and living room, the building has an open courtyard, a pool table, snack machines, a TV room and a "library" with lots of guidebooks, two computers and a printer. Perfect for those who work remotely such as myself, since I had a quiet and comfortable space to get work done after exploring the city.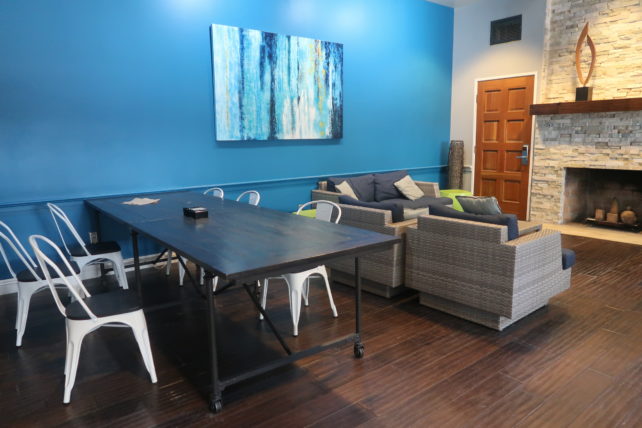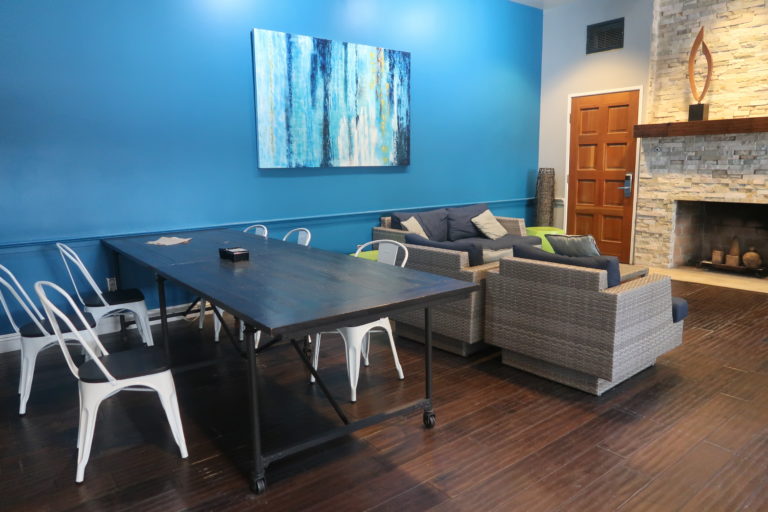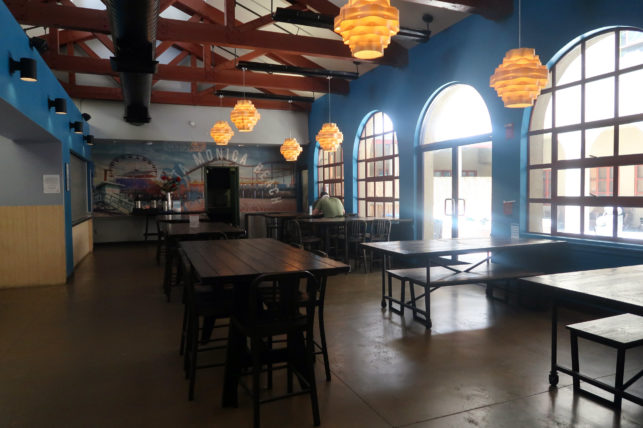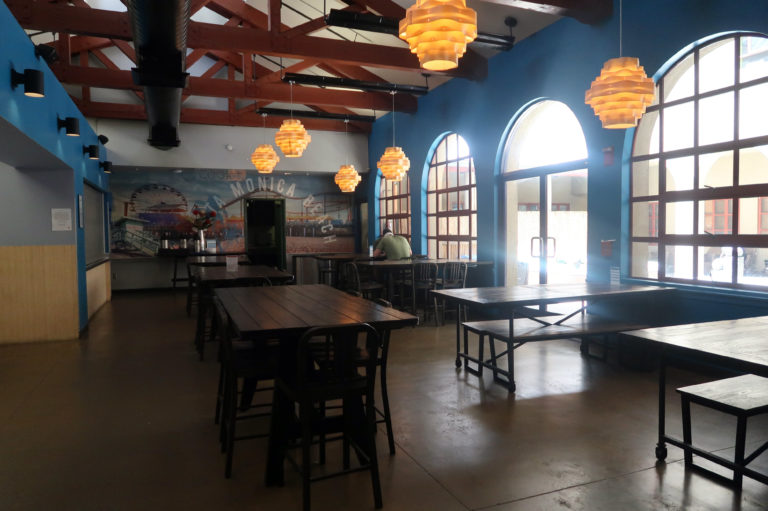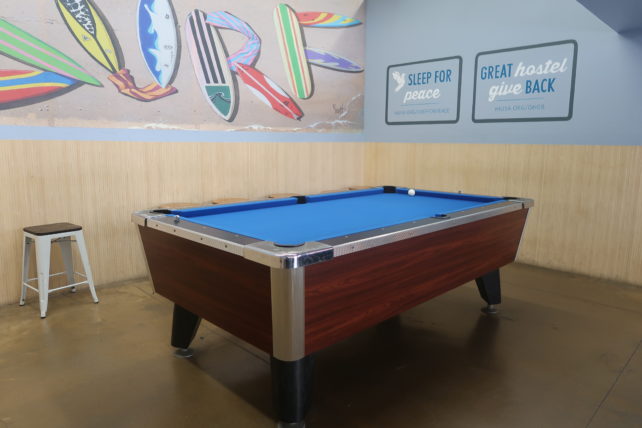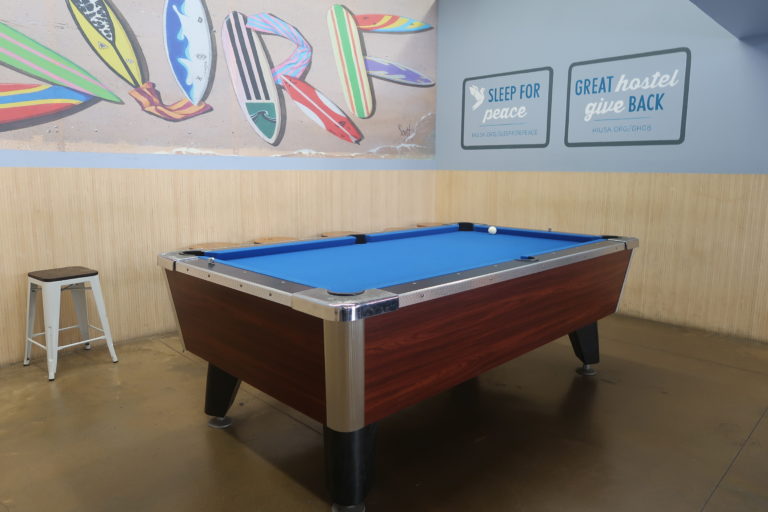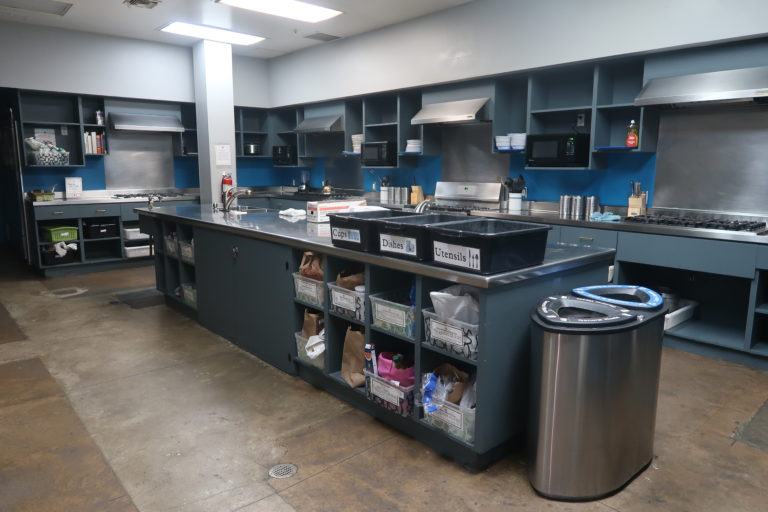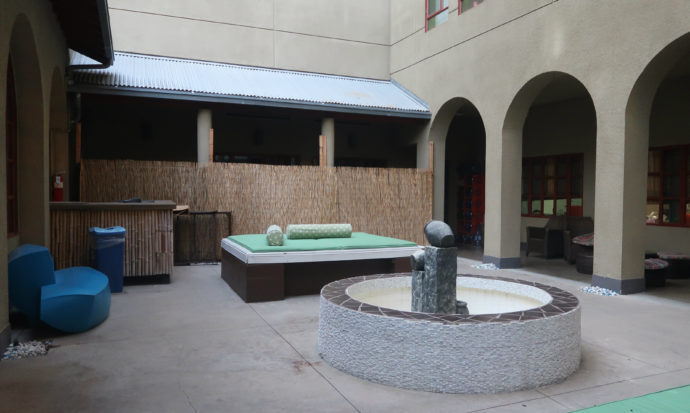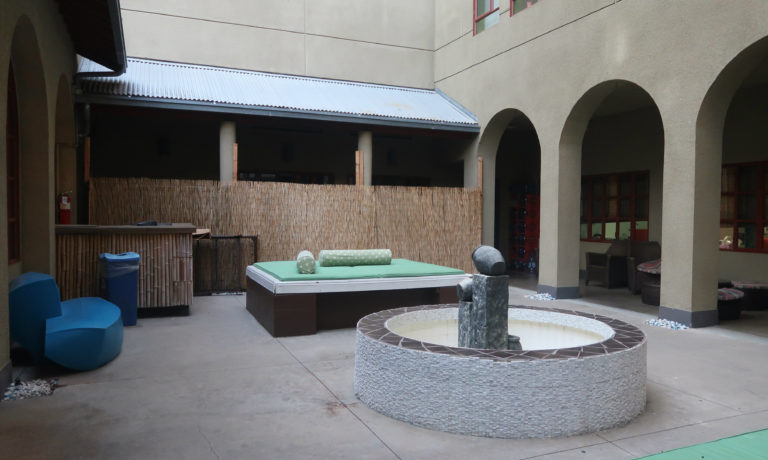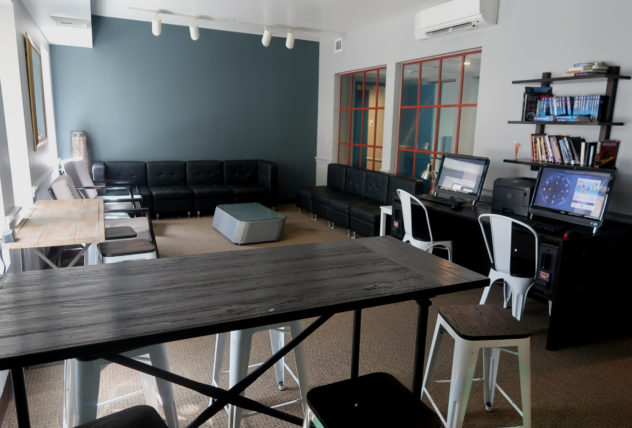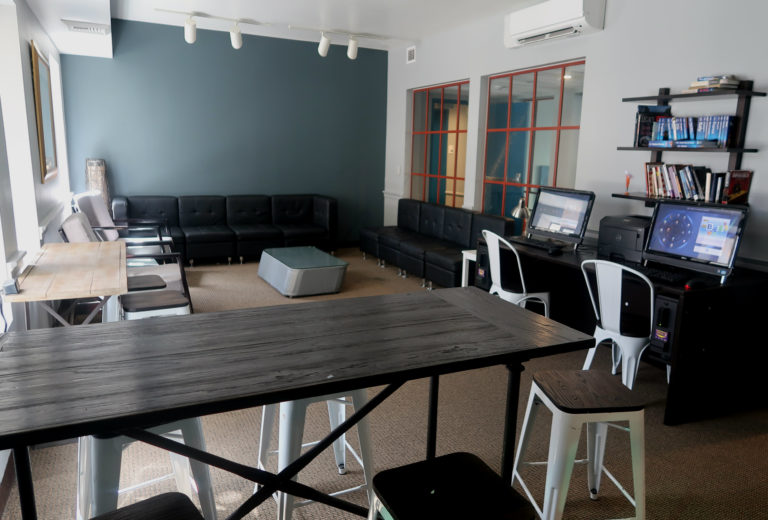 Breakfast is included in the reservation, which is always a plus. There wasn't anything fancy, as it's expected from a hostel, but every morning I ate my way through a lot of bread, butter, jelly, milk, bananas, cereal and orange juice. Got enough energy to go up and down LA!
Free activities
Another big upside of HI Santa Monica Los Angeles was how easy it was to meet people there, in spite of it being a fairly big hostel. That was especially true during the several activities they offer, mainly for free, where I made many new friends and had tons of fun.
The activities include a Hollywood Club Hopping night, with a limo ride and entrance to three clubs (this one, as you may guess, wasn't free of charge); guided tours around Santa Monica, Venice Beach, Downtown LA and the Getty Museum; and a hike to the nearby Temescal Canyon.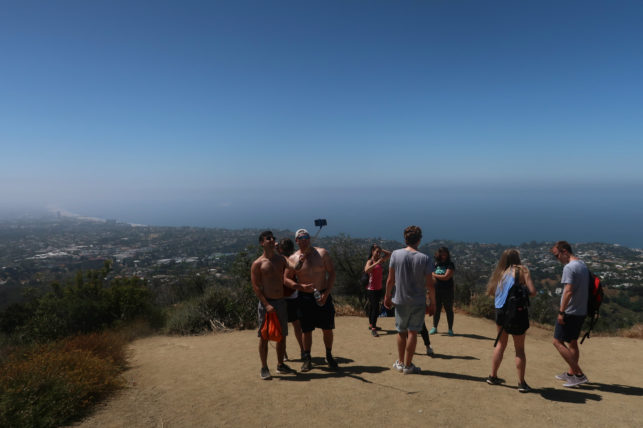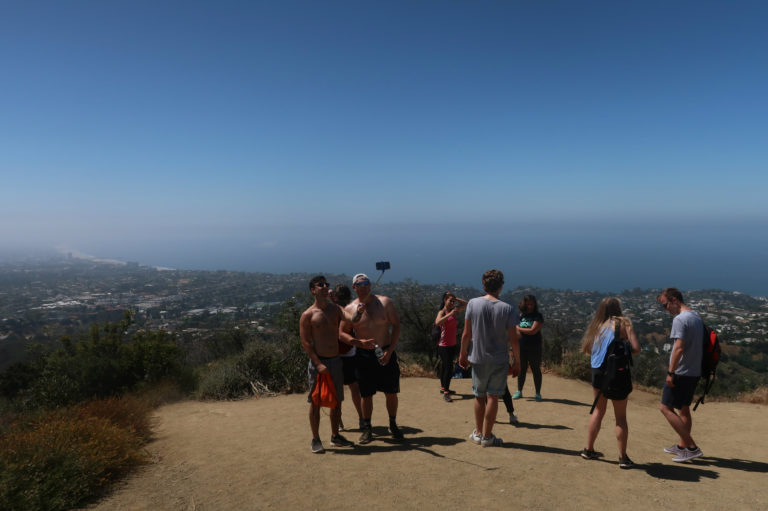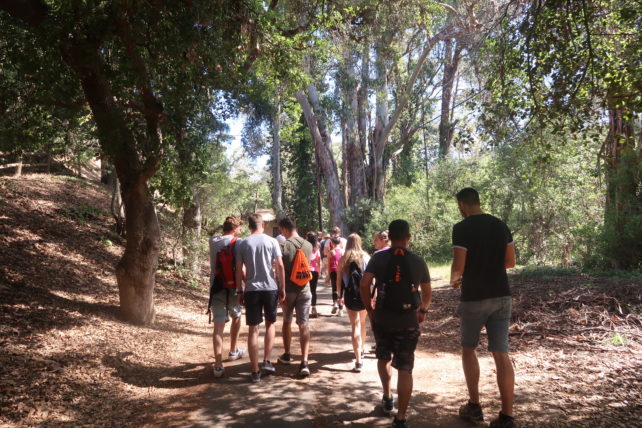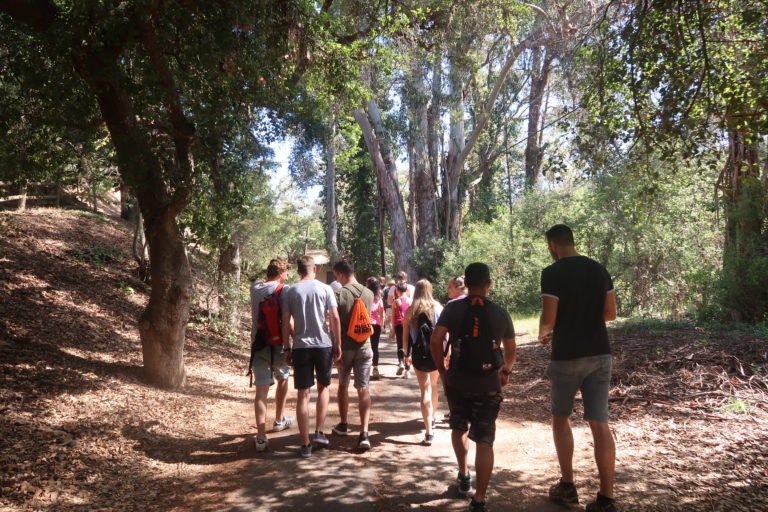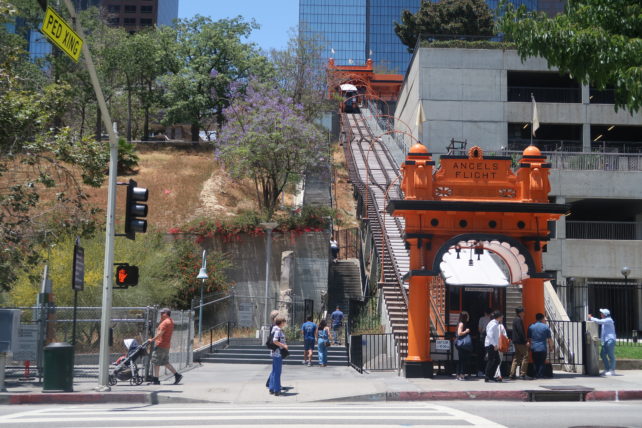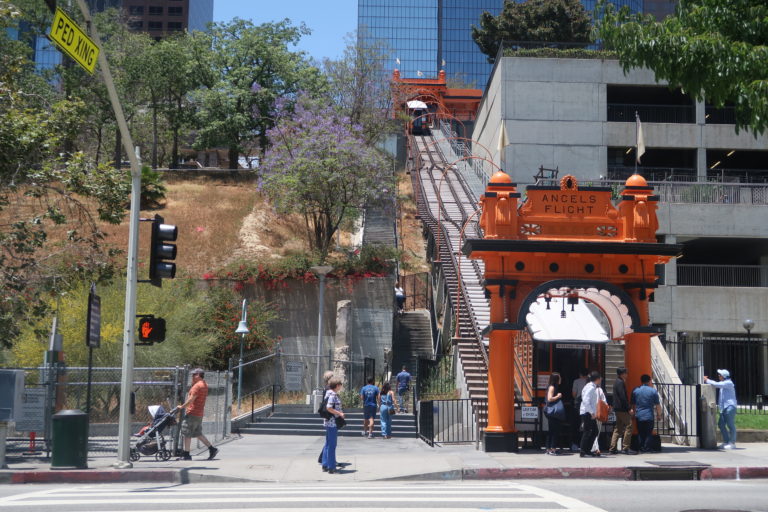 The guides are volunteers, since HI USA, the organization this hostel belongs to, is a national non-profit. And if you're the type that likes to plan your itinerary in advance (such as myself!), you can easily do so, because their events calendar is available online.
I took part in the Downtown LA tour, which was pretty cool because we went through places that weren't in my research and got to know a little about their history. The next day, I joined the hike to Temescal Canyon, on top of which there's a beautiful view of the ocean.
I also went on the Santa Monica Bar Night, where we hit a few bars near the hostel, ending up in a burlesque show that I probably wouldn't have discovered alone. Not to mention the good company of my new friends. :)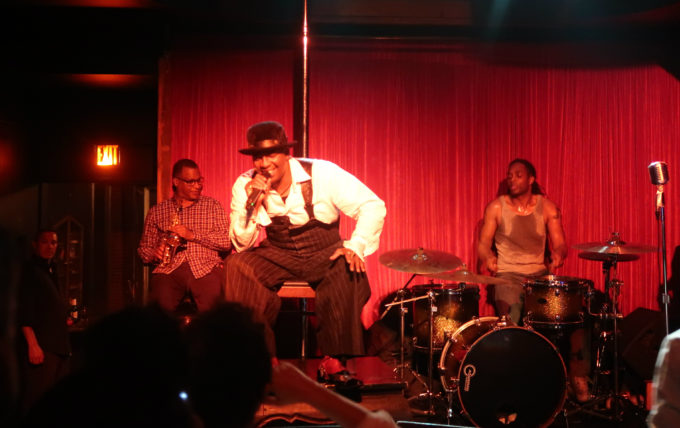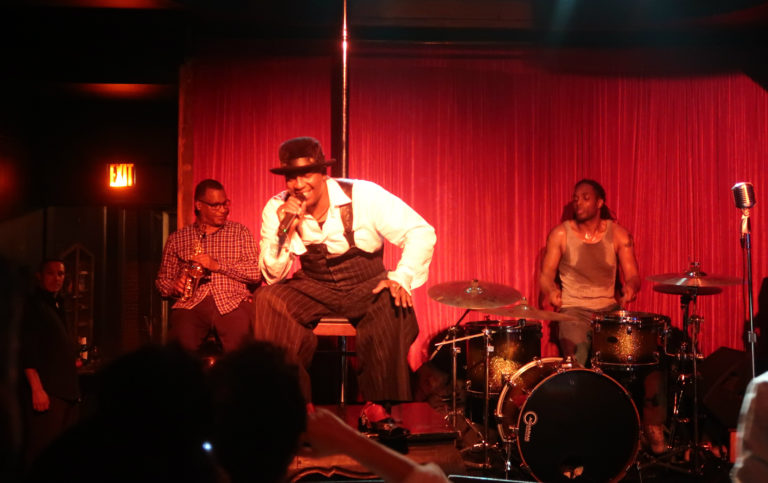 Staying at HI Santa Monica made all the difference in my stay in LA, so I strongly recommend it – especially for solo travellers in a budget.
I stayed at HI Los Angeles Santa Monica in June 2018 at the invitation of the hostel and this post was sponsored by them. The opinions expressed here are my own and this article hasn't suffered any interference from the institution. Janelas Abertas always signals eventual partnerships and sponsorships, in the name of transparency. Learn more about blog's the monetization policies (in Portuguese).